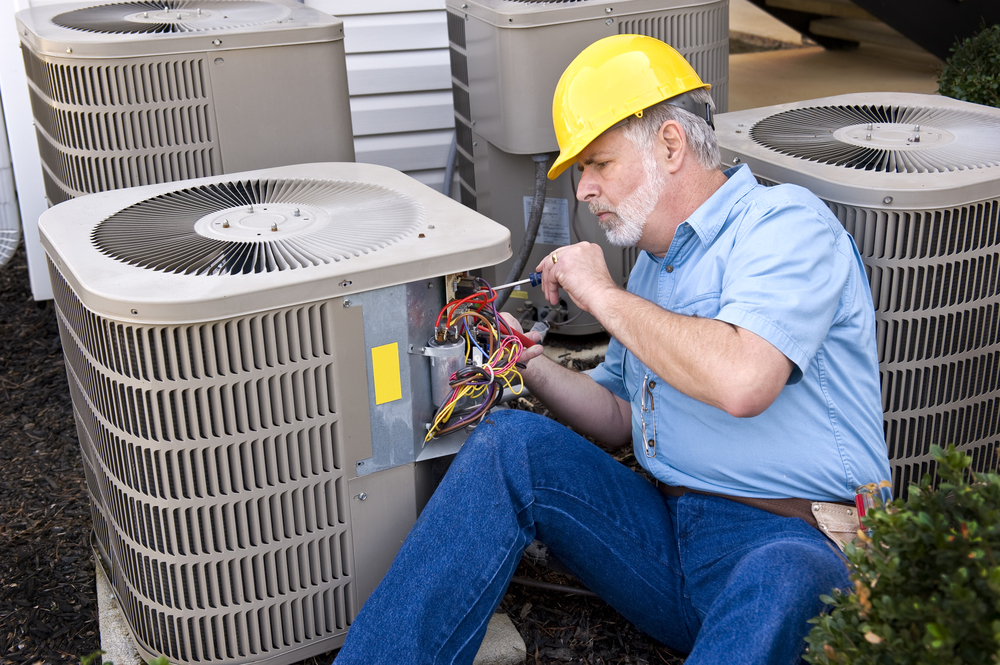 Are you thinking that your central air conditioner is not cooling like it should? Not like when it was shiny and new? Or maybe it never did work properly! Here are 5 things that you should not expect to find on a properly functioning central A/C system. Not enough cooling and the Freon lines are frosted up. Poor airflow causes the cooling coil (evaporator) to ice up as it is unable to release its cooling to the warm air passing by. A dirty air filter or blocked vents could cause this. Setting the temperature too cold (below 20f) can certainly cause frosting as well. Leave the air conditioner off for a few hours with the fan running and the ice will clear off. Low refrigerant caused by a leak in the system will sometimes cause frosting as well. Leaks must be repaired before more Freon can be added to a system. Topping up is no longer allowed. New leak stop kits are now available for situations where very small leaks are too hard to locate.http://www.bluonenergy.com
No cooling, the outdoor fan runs but there is only warm air coming from the vents. The outdoor condensing unit has a fan and compressor. It can be difficult to notice that the compressor is off when the fan is still working. There are several electrical components that protect the compressor. High and low pressure switches, low ambient disc, overload disc and delay timers are the most common. The compressor itself can also be damaged itself. The outdoor unit is making unusually loud noises when it runs. There are three components in the outdoor condenser that are capable of making noise. Fan motor (will usually squeal), Compressor (will get louder and growl or hammer), Contactor (will buzz or hum).
There is water leaking from my furnace. The cooling coil (evaporator) produces condensate water by removal of humidity in the passing air. Over time the coil can get dirty and cause roll off dirt to plug the drain pan or drain hose. The pan will then spill over and run down into the furnace cabinet. If left this way, electrical components in the furnace will become damaged as well.
My central air will just not turn on.Your central A/C requires that the furnace power is on to run the fan and to provide control power to the outdoor unit. Make sure that all service switches and breakers are turned on and that the thermostat has fresh batteries and if digital, has a normal display and program. Regular annual service will certainly pay for itself by reducing unexpected failure and down time.